The I-Tech story
Read about our important milestones below.
Our history goes all the way back to 1990 when extensive research on marine biofouling growth started in Gothenburg. Today, we have a unique ingredient technology that repels barnacles without killing them.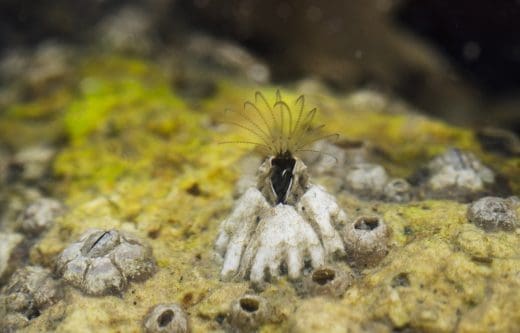 1990-2000

Extensive research on marine growth conducted

2000

I-Tech AB is founded
The first patent for Selektope® was filed

2003-2011

Selektope® product development is funded by MISTRA, the foundation for Environmental Strategic Research

2006-2007

First product evaluations are undertaken by customers

2009

Application for regulatory approval submitted to the EU
First major tests of Selektope® on ships takes place

2013

Regulatory approvals received in Japan and South Korea

2014

Regulatory approval received in China
First commercial order of Selektope® received from global paint manufacturer, Chugoku Marine Paints

2015

Maersk chooses Selektope® for newbuild ship projects in Korea
Chugoku Marine Paints launch the first commercial antifouling coating to contain Selektope®
First ship painted with a Selektope®-containing antifouling coating (Team Calypso)

2016

EU/BPR approval received for product type 21.

2017

Stena RoRo chooses Selektope®for four newbuild RoPax ferries
Hempel launch a Selektope®-containing antifouling coating for the newbuilding market in Korea
Chugoku Marine Paints launch additional antifouling coating products containing Selektope®

2018

Long-term, major supply agreement signed for Selektope® provision to Chugoku Marine Paints
I-Tech acquires production technology from Cambrex
Nasdaq approves I-Tech AB (publ) for listing on Nasdaq First North Growth Market

2019

Chugoku Marine Paints launch eighth Selektope®-containing antifouling coating product

2020

Major long-term Selektope® production agreement signed with Indian manufacturer
Redundancy in production secured through commercial deliveries from a second Indian manufacturer
Jotun launch two Selektope®-containing antifouling coating products for the newbuilding markets in Asia
I-Tech achieves upgraded regulatory approval for Selektope® in Japan
I-Tech donates Selektope® to Mercy Ships' new hospital ship, Global Mercy
Sign up here to get the latest press releases and financial reports from I-Tech AB directly to your inbox.